Opressed social minorities such as the LGBTQ*/queer community have been able to create inclusive spaces for themselves throughout history to support each other. From gay and lesbian bars to politically engaged activist societies, cultural associations, support groups, ... queer spaces have (had) many different forms and are still evolving today.
In my Master's thesis I researched the ways queer spaces have been produced in the town of Aachen since the 1970s until today.
The basis of the research were sociological contextualisations of the concepts of 'space' and 'queer'.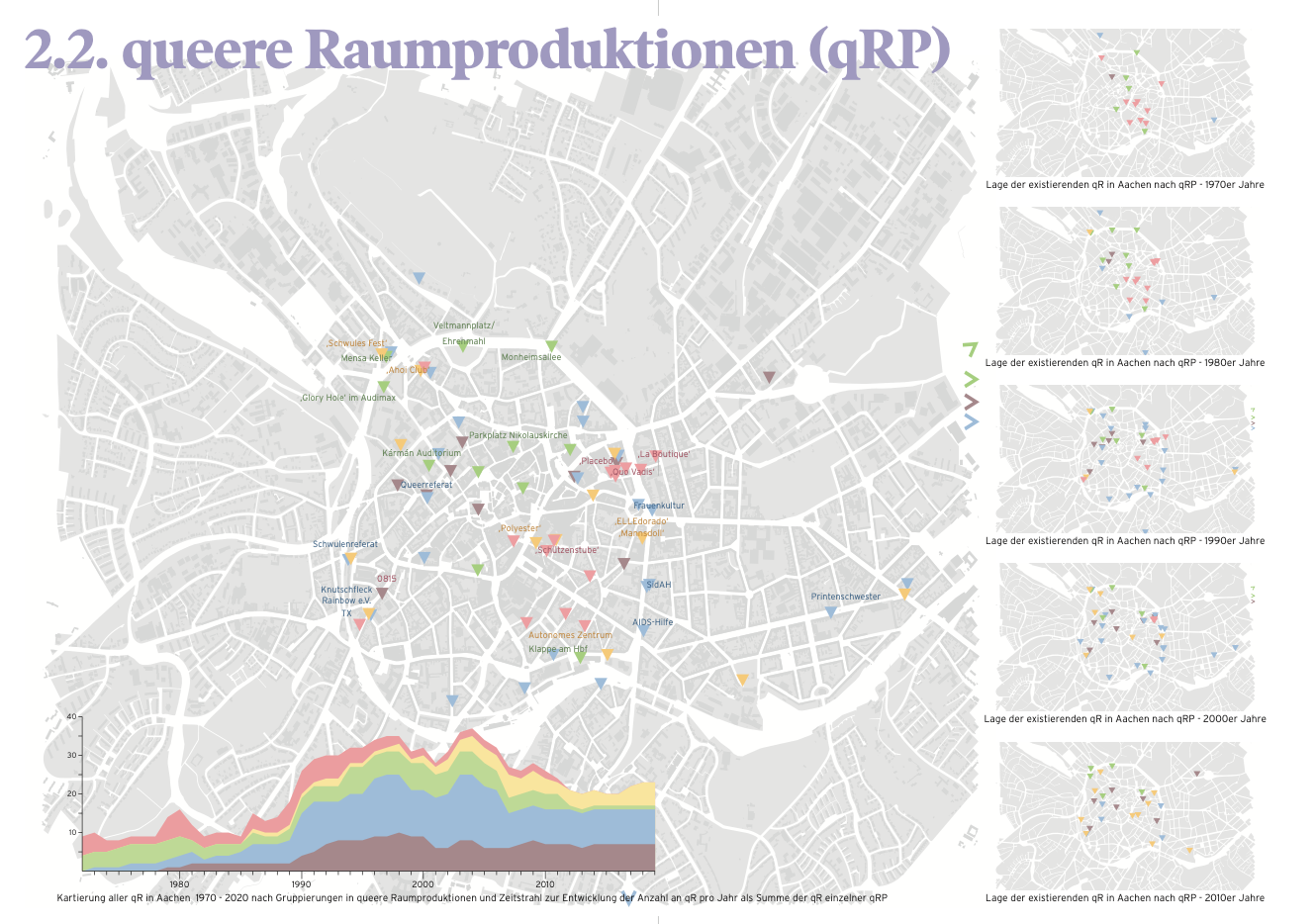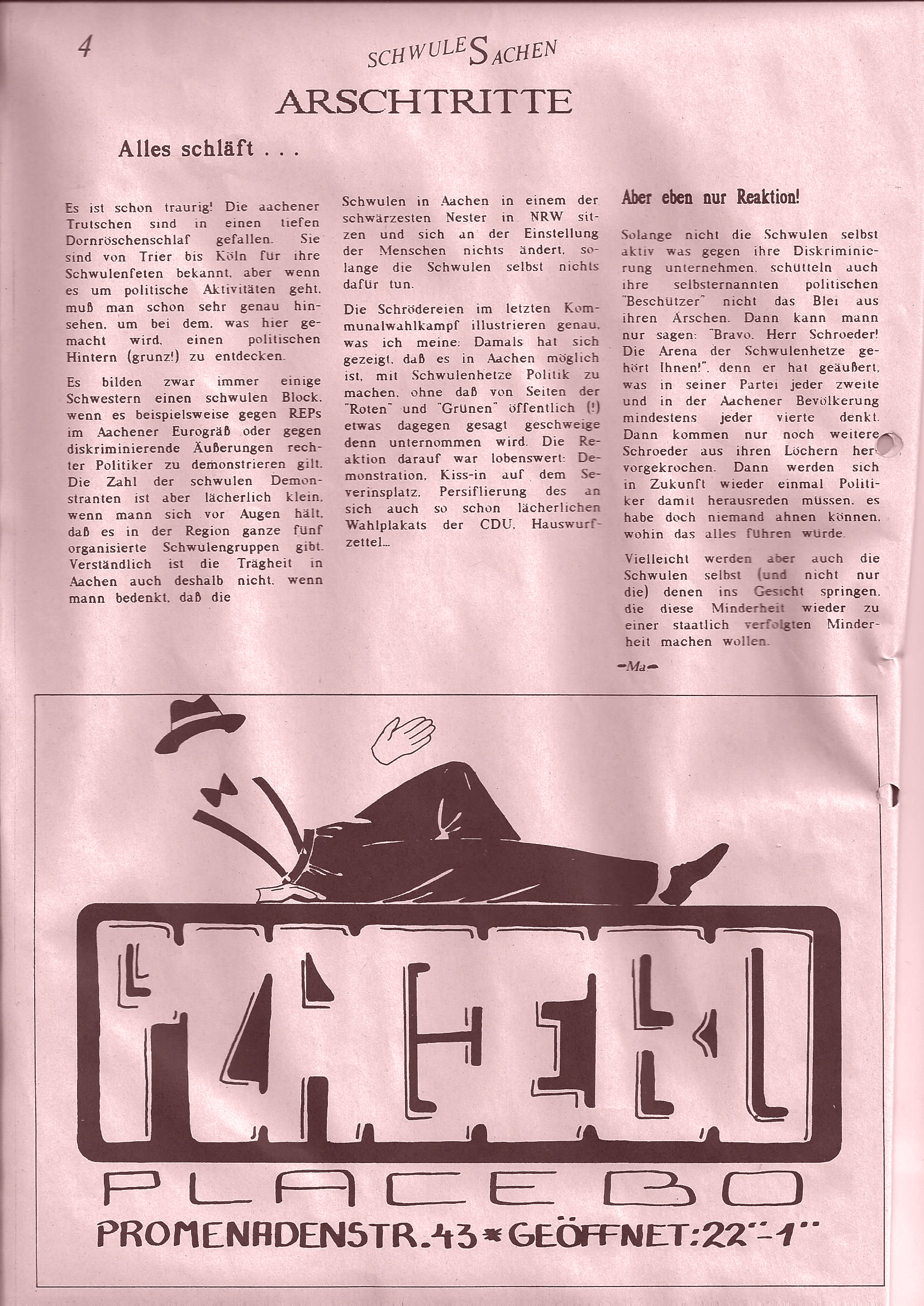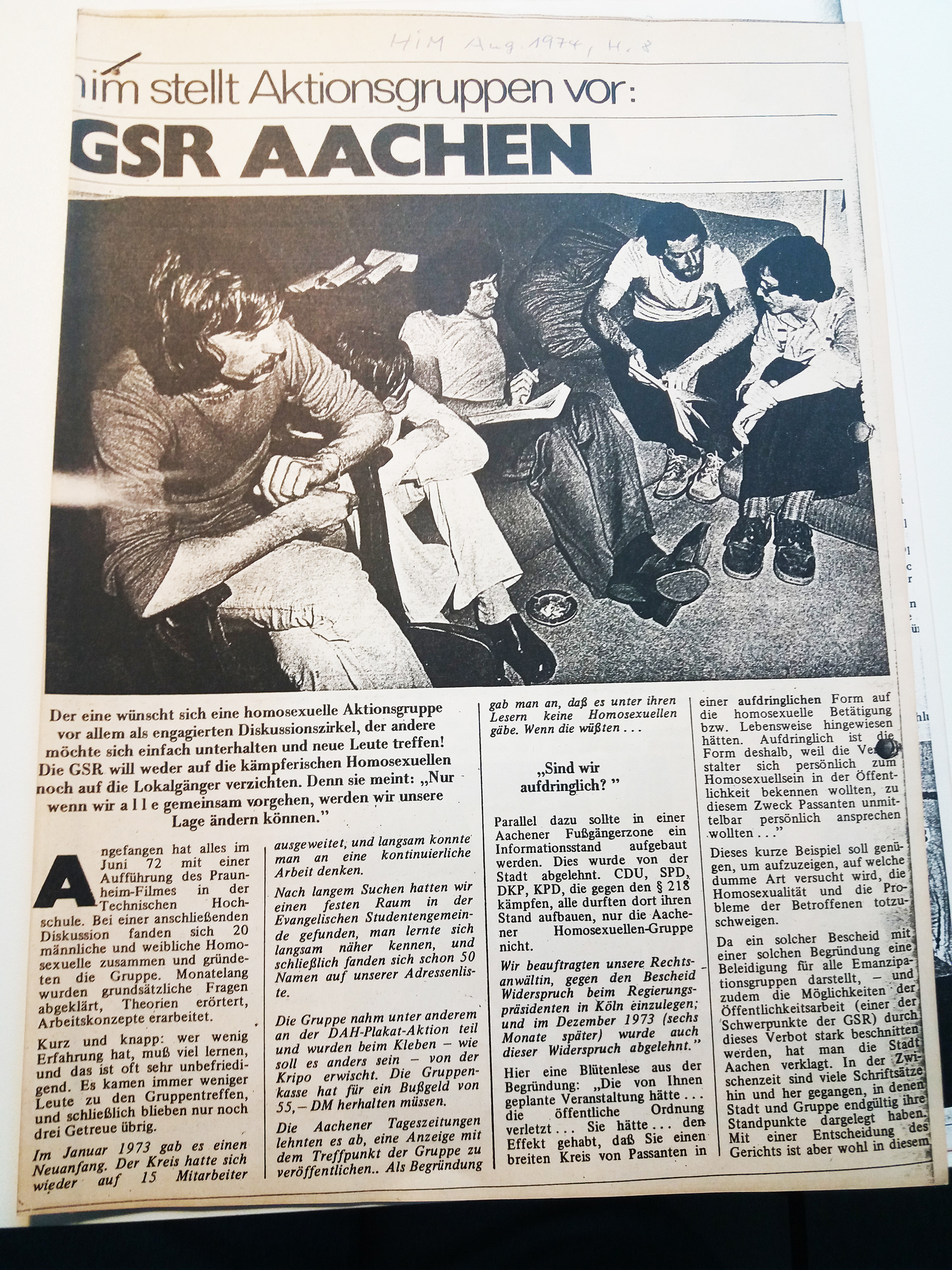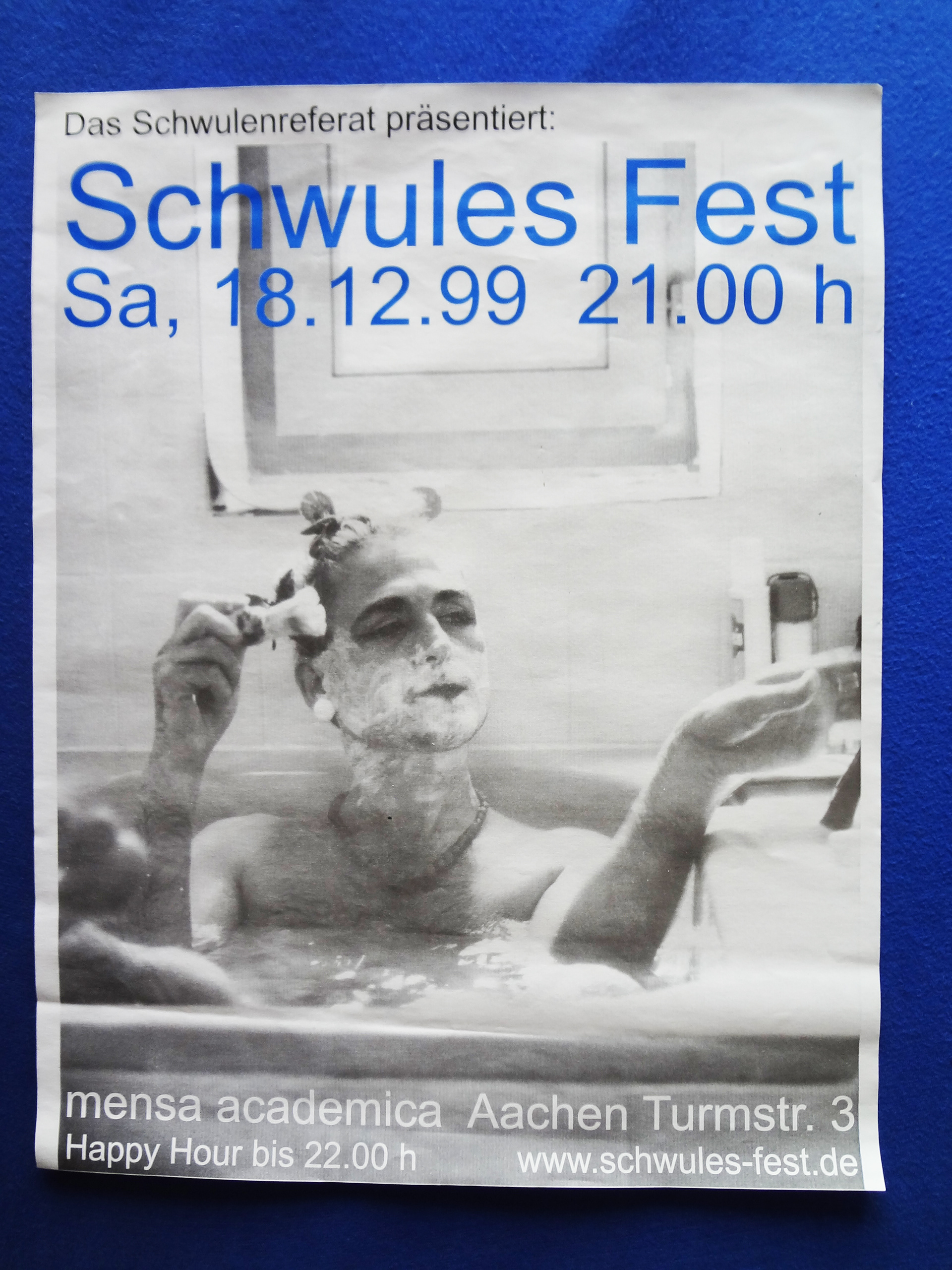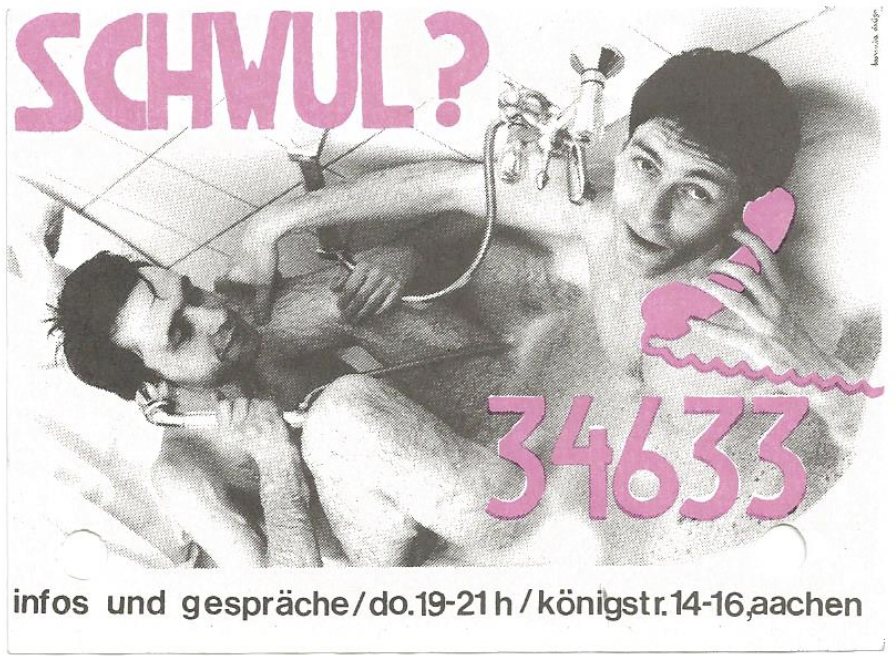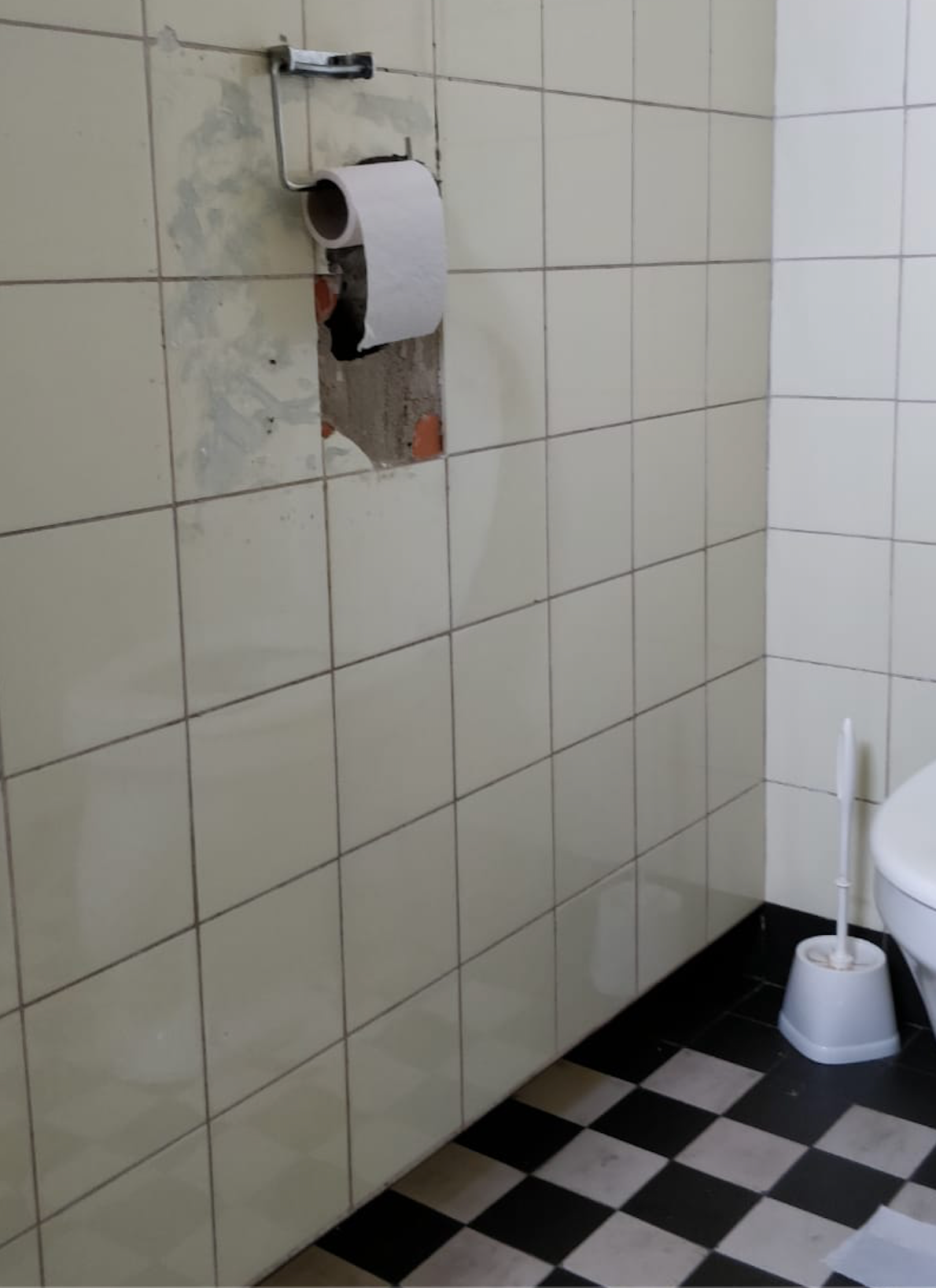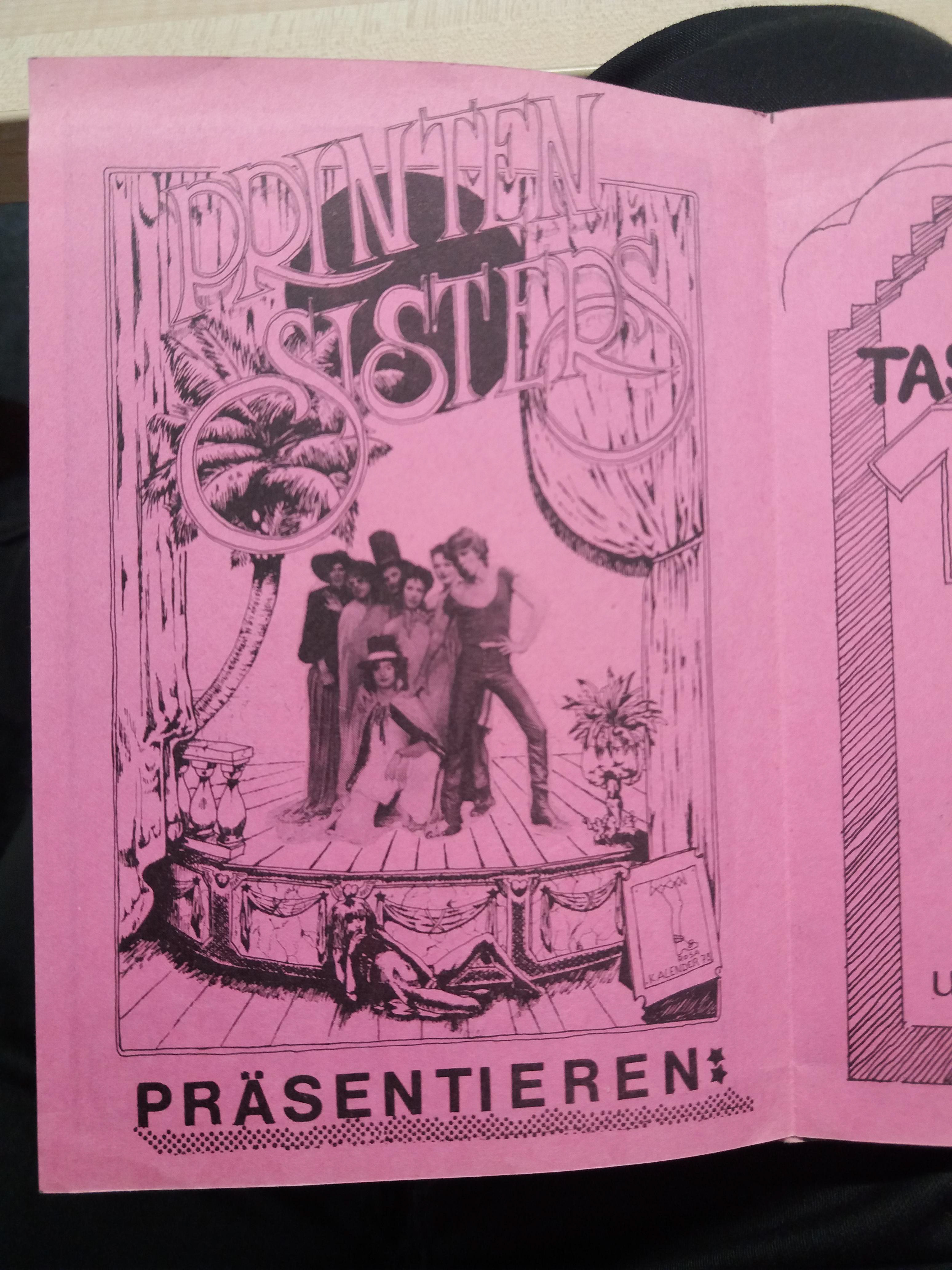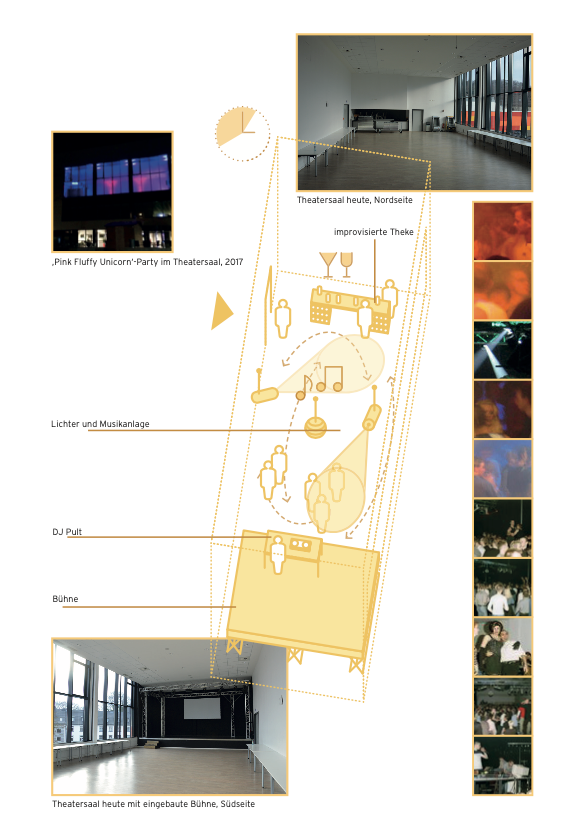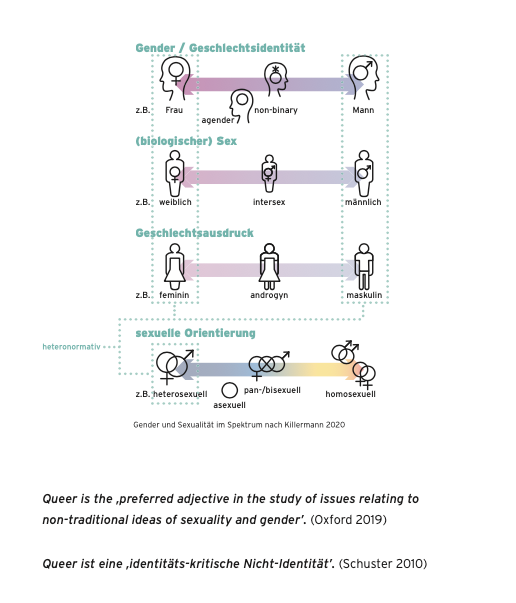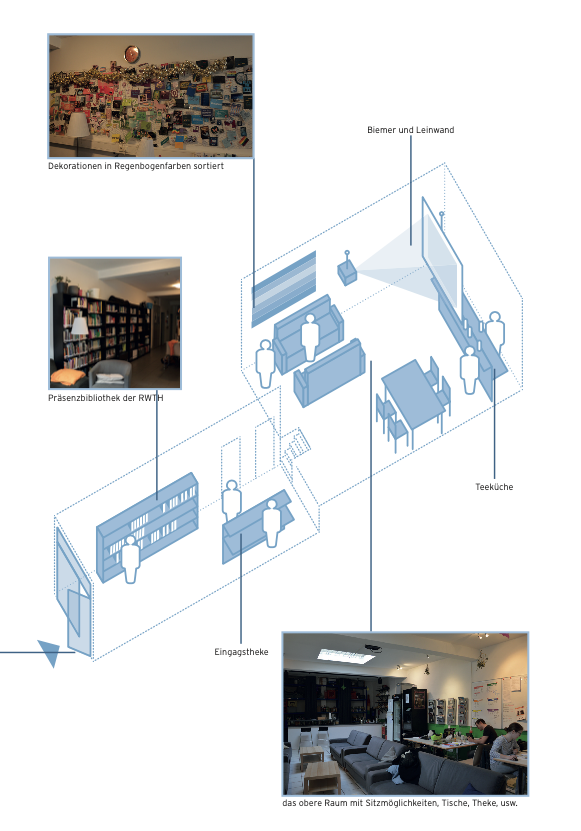 queer Bars

-

queer events

-

cruising areas

-

queer associations